Event Date: February 27, 2022 Sunday, 1pm
Location: Online (Zoom)
The Zoom link will be sent to your email address after registration for the event.
Fee:
JALT members with a good standing: Free
Non-JALT members: 1,000 yen
About Dr. Steele
Dr. Jackie F. Steele: Educator, Political Scientist, and CEO & Founder, enjoi Japan K.K.
For more information about Dr. Steele and the presentation, please visit the following website.
https://docs.google.com/document/d/1ipJZwQIk0bTb-oV3f1-rRrKRgiNsIYcJGY9_bQr8akI/edit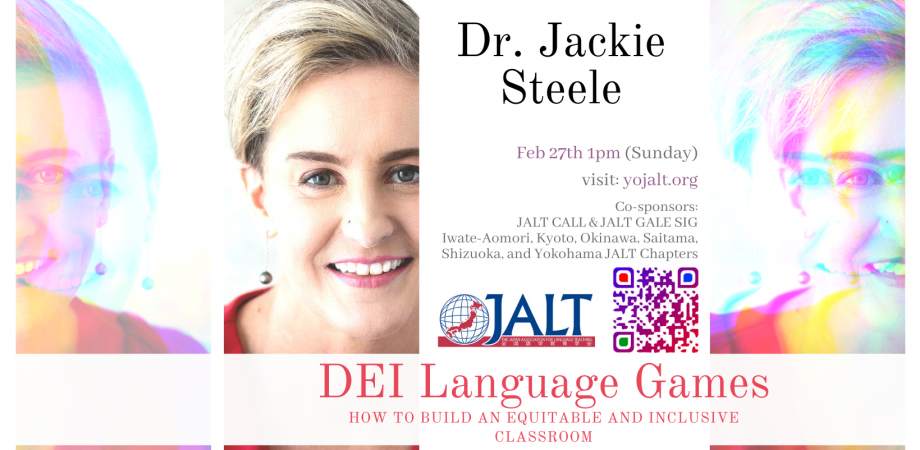 About us
This event is co-sponsored by the JALT CALL and GALE SIGs and the Iwate-Aomori, Kyoto, Okinawa, Saitama, Shizuoka and Yokohama JALT Chapters.
To know more about JALT, please visit us at https://jalt.org/.