Our annual Summer Symposium is back, virtually!
Keynotes: Andy Curtis and Scott Thornbury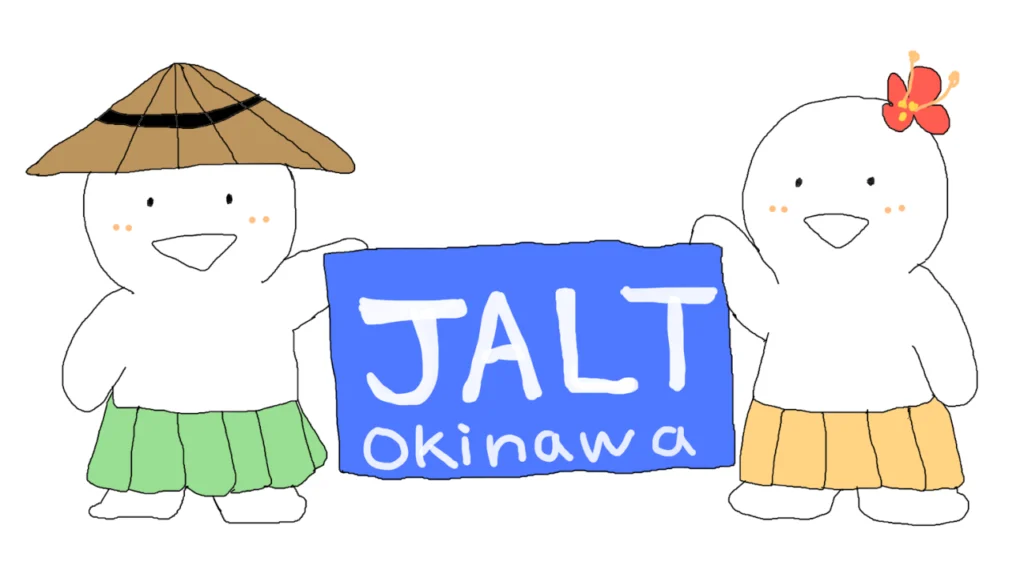 Time & Location
25 Jul 2021, 12:00 pm GMT+9
Online Conference (Zoom)
About the Event
This year's online-only Summer Symposium will be free for attendees. This presentation will be free, but please RSVP below.
2021 Summer Symposium
Theme: Okinawa JALT @ 40: Examining the Past, Present, and Future of Language Education
Keynote Speakers: Andy Curtis and Scott Thornbury
Date: July 25, 2021 (Sunday)
Time: 12:00 – 6:00 pm (JST)
Location: Online (Okinawa, Japan)
Presentation Sessions: Research Presentations Teaching Practices Workshops
Cost: Attendance (free) Presenters (free)
Submission Deadline: Call for Presentation Proposals (July 14, 2021) 
---
Keynote speakers:
Andy Curtis received his M.A. in Applied Linguistics and Language Education and his Ph.D. in International Education both from the University of York, England. In 2015, he was elected to serve as the 50th President of TESOL International Association. He has (co)authored and (co)edited nearly 200 publications, including articles, book chapters and books, and presented to more than 50,000 language educators in nearly 100 countries. He is currently an online professor in the Graduate School of Education at the University of Anaheim. He is based in Ontario, Canada, from where he works with language education organizations around the world.
'Leader-Less-Ness' in Language Education
'Leader-Less-Ness' is a term I use to highlight the lack of literature on leadership in language education. While we are often overwhelmed with books on methodology, technology and latest fads and fashions in foreign language education, there has been a long-time, on-going dearth of work on leadership in our field. Why and how did this conspicuous-by-its-absence gap in our field come about will be the starting point for this keynote address. We will also look at why this gap needs to be filled as a matter of urgency, what will happen if it is not, and how we can help prepare the next generation of leaders in language education in a post-pandemic world.
Scott Thornbury is a teacher and teacher educator, with over 40 years' experience in English language teaching, and an MA from the University of Reading. Until recently he taught on the MA TESOL program at The New School in New York. His previous experience includes teaching and teacher training in Egypt, UK, Spain (where he lives), and in his native New Zealand. His writing credits include several award-winning books for teachers on language and methodology, as well as authoring a number of papers and book chapters on language and language teaching. Scott is a series editor for the Cambridge Handbooks for Teachers (CUP). He was also the co-founder of the dogme ELT group. You can find out more about him at his website http://www.scottthornbury.com
Swings and roundabouts: Where we've been and where we're going
The history of language teaching methods is characterized less by a steady progress from darkness into light than by a series of pendulum swings and recurring cycles. Nowhere is this more apparent than in attitudes and approaches to the teaching of grammar. Equally volatile are attitudes to the use of the learners' L1, and to the accuracy vs. fluency polarity. In this talk, I will review the history of language teaching methods from this cyclical perspective, and attempt to tease out some of the key dimensions along which different methods can be grouped. At the same time, I will dare to predict the next swing of the pendulum, and/or spin of the roundabout.