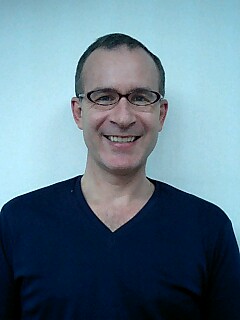 Time & Location
24 Jan 2020, 3:00 pm GMT+9 – 26 Jan 2020, 1:40 pm GMT+9
Okinawa Christian University
777番地 Onaga, Nishihara, Nakagami District
Okinawa 903-0117, Japan
About the Event
David Beglar
Improving students' speaking performance through scaffolding
Learning to speak a foreign language is a tremendously challenging task, but it can be made easier if teachers take measures to support students' attempts to speak by providing various kinds of scaffolding. Scaffolding is a process in which teachers model or demonstrate how to solve a problem, provide students with usable strategies to improve their speaking performances, and then gradually reduce the support they provide so that the students become increasingly independent. In this presentation, we first look at the subcomponents of speaking proficiency that we wish to help students develop. We then consider seven types of scaffolding: focused input, input enhancement, explicit teaching, isolated form-focused instruction, pre-task planning, task repetition, and corrective feedback. Finally, we look at a sample speaking lesson in which each type of scaffolding is used. The ideas presented in this talk should be of use to both classroom teachers and materials developers.
David Beglar is an Associate Professor at Temple University, Japan Campus. His main research interests are vocabulary acquisition, testing and assessment, and fluency development. He is the co-author of Contemporary Topics (Pearson), an academic listening textbook, and he has published academic papers in journals such as Language Learning, Language Testing, Language Teaching Research, and Reading in a Foreign Language.
Venue: Okinawa Christian University
Pricing: OkiJALT & JALT Members ¥500 (Pre-registration) ¥1000 (onsite) Presenters (JALT Regular Members) ¥2000 (no onsite reg. for presenters) Non-JALT presenters & Attendees ¥5000; onsite ¥10000 (no onsite reg. for presenters)
Description: The Trends in Language Teaching Conference is an annual event featuring a leading academic keynote speaker and poster presentations about current developments and insights in the modern foreign language field. Submissions are carefully vetted through a double blind-peer review process. Prior events have welcomed scholars from all over Asia and the world to share their knowledge.
Call for Papers Deadline: Jan 13, 2020
Registration form (attendees and presenters)
Payment Information
Fee for JALT members: 500 yen (pre-registered) 1000 yen (onsite) 2000 yen (JALT presenters – MUST BE DONE IN ADVANCE)
Fee for non-JALT members: 5000 yen (Non-JALT presenters -MUST BE DONE IN ADVANCE & Participants); 10000 yen (onsite)
PAYMENT METHODS
1) PAYPAL – send payment as above to [okijalt.treasurer@gmail.com]
2) BANK TRANSFER – Shinsei Bank (Domestic Bank #0397) BIC / SWIFT CODE LTCBJPJTHED Branch 400 Regular Account 2563465 GEORGE MACLEAN
新生銀行 (金融機関コード 0397)支店番号 (支店コード)400 (普)口座番号 2563465 GEORGE MACLEAN
If you make your payment by bank transfer, please send an email to [okijalt.treasurer@gmail.com] with "2020 Trends" in the title so we can confirm your payment.
POSTER Download a PDF flyer to share with your friends and colleagues.